Welcome to San Gimignano, in Tuscany.
Welcome to "La Nicchia", simple abode and noble.
We are in San Gimignano, very famous city for the towers and the artistic masterpieces. This site has been planned for all the people that are going to spend an holiday in this gorgeus place,heart of the uman civilization and history.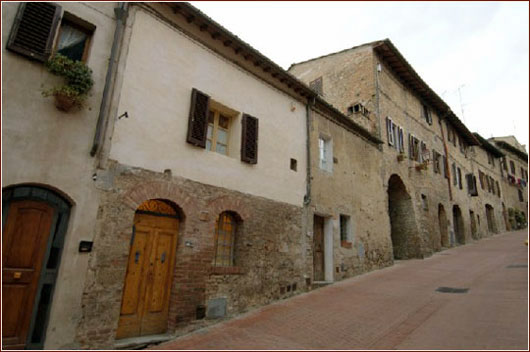 The apartment, completely renovated, has maintained his original old style with stonewalls, fireplace and wooden-beam ceiling and
can accomodate up to 5 guests
..
The apartment has got central heating.
If you want to know more, visit
the apartment's inside
and contact us for further informations.